Richard W. Robbins, conductor and scholar, is Director of Choral Activities, Choral Artist-in-Residence, and Associate Professor at Shenandoah Conservatory. Robbins has garnered high praise for his work, with the press describing his choruses as "moving" (Houston Chronicle) and "powerful" (Duluth News Tribune). He is a sought-after clinician, adjudicator, and director for choral festivals and honor choirs across the United States, having conducted in cities such as New York City, Chicago, Los Angeles, Houston, Orlando, San Francisco, Washington D.C., Baltimore, and Miami. His choral performances have been featured on television and on nationally-syndicated radio programs, including American Public Media's "Pipedreams."
"[The] chorus prepared by Richard Robbins sang with moving tenacity."

– Houston Chronicle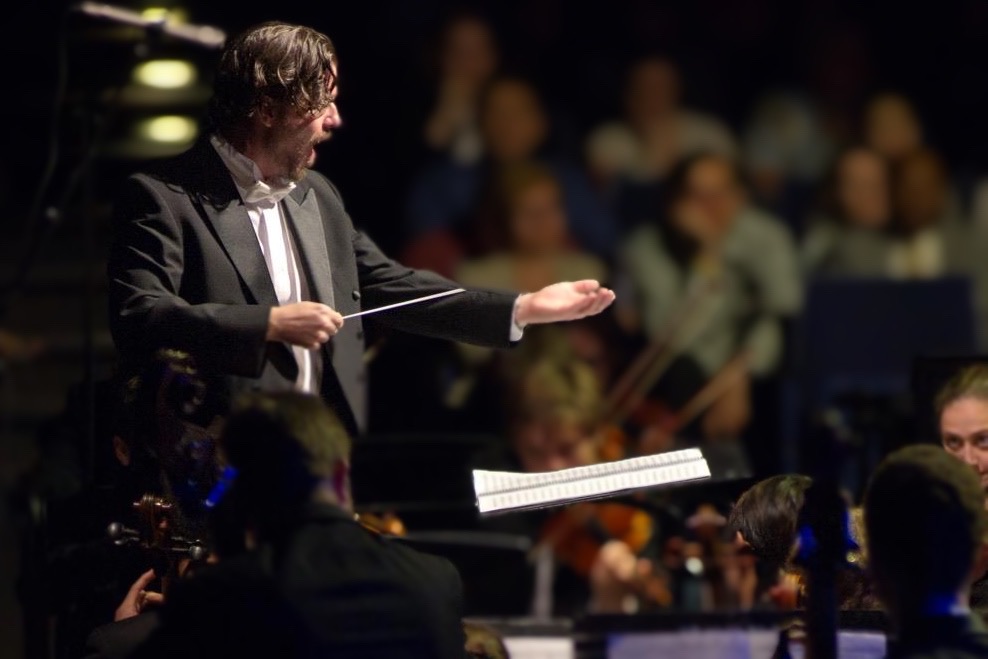 A published scholar, Robbins' editions of Italian sacred music of the early Baroque are available internationally. In addition, his research on Marc Blitzstein's lost choral opera, The Condemned, has been published in the Choral Journal, and he has been invited to present on a range of topics for conducting and music education organizations, including the American Choral Directors Association, the International Federation of Choral Musicians, the College Music Society, and the National Catholic Educational Association. He has conducted and lectured internationally at Warsaw's Chopin Conservatory of Music, the John Paul II Liturgical Institute, Krakow's Academy of Music, and with the Fayha National Choir of Lebanon. He continues to inspire through mentoring and teaching emerging conductors and choral directors.
Robbins has a wealth of experience in preparing choral-orchestral repertoire. He has served as Chorus Master of the Duluth Superior Symphony Orchestra and Assistant Director of the Houston Symphony Chorus and has prepared choruses for major conductors such as Ermanno Florio, Hans Graf, Christoph Eschenbach, Joan Glover, Stephen Cleobury, Robert Franz, and Dirk Meyer. His choral collaborations include work with the Houston Ballet, ARENA DANCES, Minneapolis Guitar Quartet, Lyric Opera of the North, Moores Opera Center, Houston Boychoir, American Festival for the Arts, Lake Superior Youth Chorus, and the Houston Symphony Family Series. Performances of note include principal choral preparation for Bohuslav Martinu's Field Mass with the Houston Ballet and for the regional televised premiere of Michael Tippett's A Child of Our Time for Minnesota PBS North, featuring the Duluth Superior Symphony Chorus and the UMD University Singers. He has also served as conductor for the first performances of several choral works by the contemporary American composer Daniel Knaggs and is featured on the 2013 recording of his compositions, A New Springtime.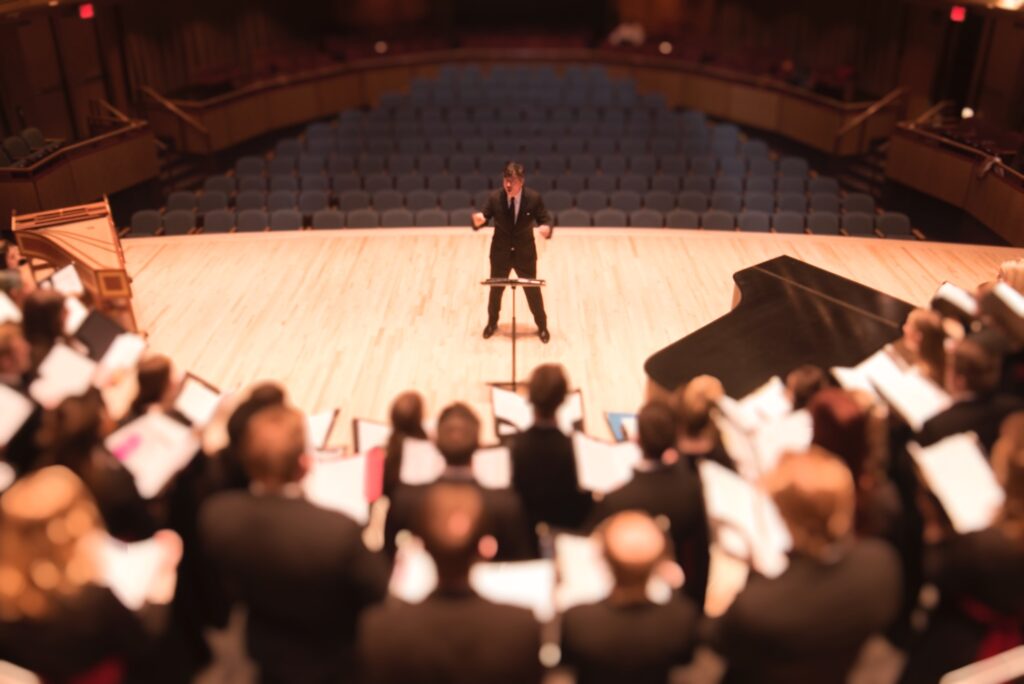 "Chorus master Richard Robbins had his biggest impact on the evening…. The way the chorus sang…was surprisingly powerful, giving the familiar words new vitality."

– Duluth News Tribune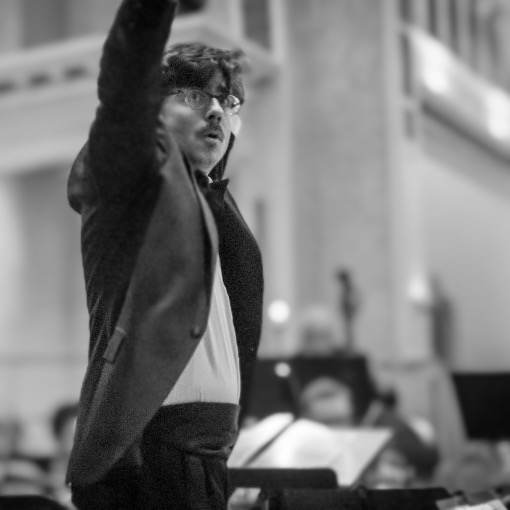 Photo by Marcus White
Ensembles under Robbins' direction have performed at choral conferences and earned awards at numerous festivals. He has also collaborated with a wide range of classical and pop artists, such as the Varshavski-Shapiro Piano Duo and the Grammy award-winning group, Paramore. He taught choral music in the Texas public schools for several years, including Houston's famed High School for the Performing and Visual Arts, where he was named Teacher of the Year. Robbins continues his work with youth choirs as a festival conductor for the American Federation Pueri Cantores, a chapter of the Vatican's student choral organization.
Robbins is a member of several choral organizations, including ACDA (previously serving on the executive boards of Minnesota ACDA and the Southwestern Division), Chorus America, and the National Collegiate Choral Organization. Prior academic positions include the University of Minnesota Duluth (tenured Director of Choral Activities), the University of Wisconsin-Superior (Director of Choral Activities) and the University of Houston (Director of Concert Women's Chorus and University Men's Chorus).
Leandro Gallerano, 1629 Vespers [Prima La Musica Press, 2014]
The Capitalistic Machine Against a Radical Individual: A Consideration of Marc Blitzstein's Choral Opera, The Condemned (1932) [The Choral Journal, June-July 2021]
A "New" Chant for Christmastide [Hatfield Libraries – University of Willamette]